We invite you to join a first of it's kind rewards club for the Australian farming community. Now you can enjoy our premium products together with a premium experience!

Shop.
Purchase Tama Crop
Baling products

Earn Points.
Submit your invoices
to earn points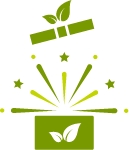 Get rewarded.
one point = $1.00
to spend on rewards!
Tama Rewards is an exclusive pass to our loyalty program. Simply purchase over $5000 in one transaction to activate your account for the promotional period.
All subsequent claims of over $1,000 are eligible for Tama Rewards Points. Every $1 spent earns points you can redeem on a wide range of products or gift cards.
Earn Points
Simply purchase over $5000 on Tama Crop Baling Products in one transaction (each season) to qualify for Tama Rewards. Your first $5,000 will earn you 50 points.
After your initial claim, all invoices over $1,000 is eligible for points too!
Submit your points claim with a copy of your valid invoice.
Use Points
When you're ready to use your points, chose from thousands of amazing rewards, including gift cards!
The Nitty Gritty
A valid invoice must be attached to your claim to be eligible for points
Tama Rewards 'season' runs from July to June
Each 'season' you must re-activate your Tama Rewards membership by spending over $5000 in one transaction
Points expire after 24 months from date of submission claim